Notion has taken over a lot of startups for its ability to adapt to many situations and processes. We use and 💜 Notion at KaraFun Group, and it's now even our main backlog system. Let me explain how Notion is helping us organizing our weeks!
Kanban, the classic
First off, we've created a board view quite classic compared to the Scrum method. Left is the backlog or icebox. The goal here is to move cards as quickly as possible to the right. It becomes more interesting when we open a card and look at it.
Templates
First off, we have created templates to quickly fill in each card we create, with important information:
User story, focusing on the problem, not the solution
Useful Github links
Testing URLs to quickly open the page where the feature has been developed
Related issue, linking to potential interesting side information
Loop back, linking back to the Slack conversation or team member where the request happened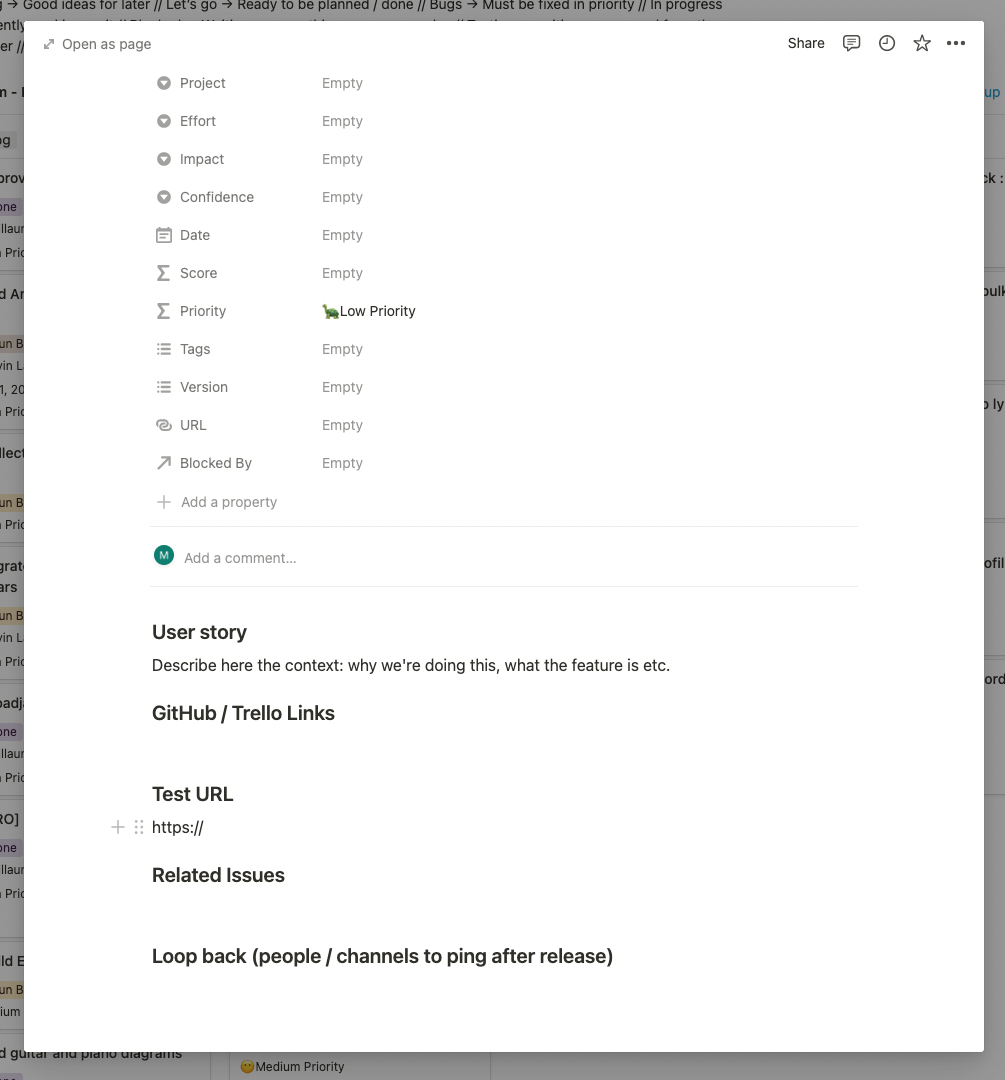 We are also working on different templates for bugs, feature requests etc. But this is a good start, and you should use templates to ensure consistency.
Properties
That's where Notion shines (and that's what sealed the deal over Trello). Thanks to properties, we can add information like the team involved, tags, app version etc.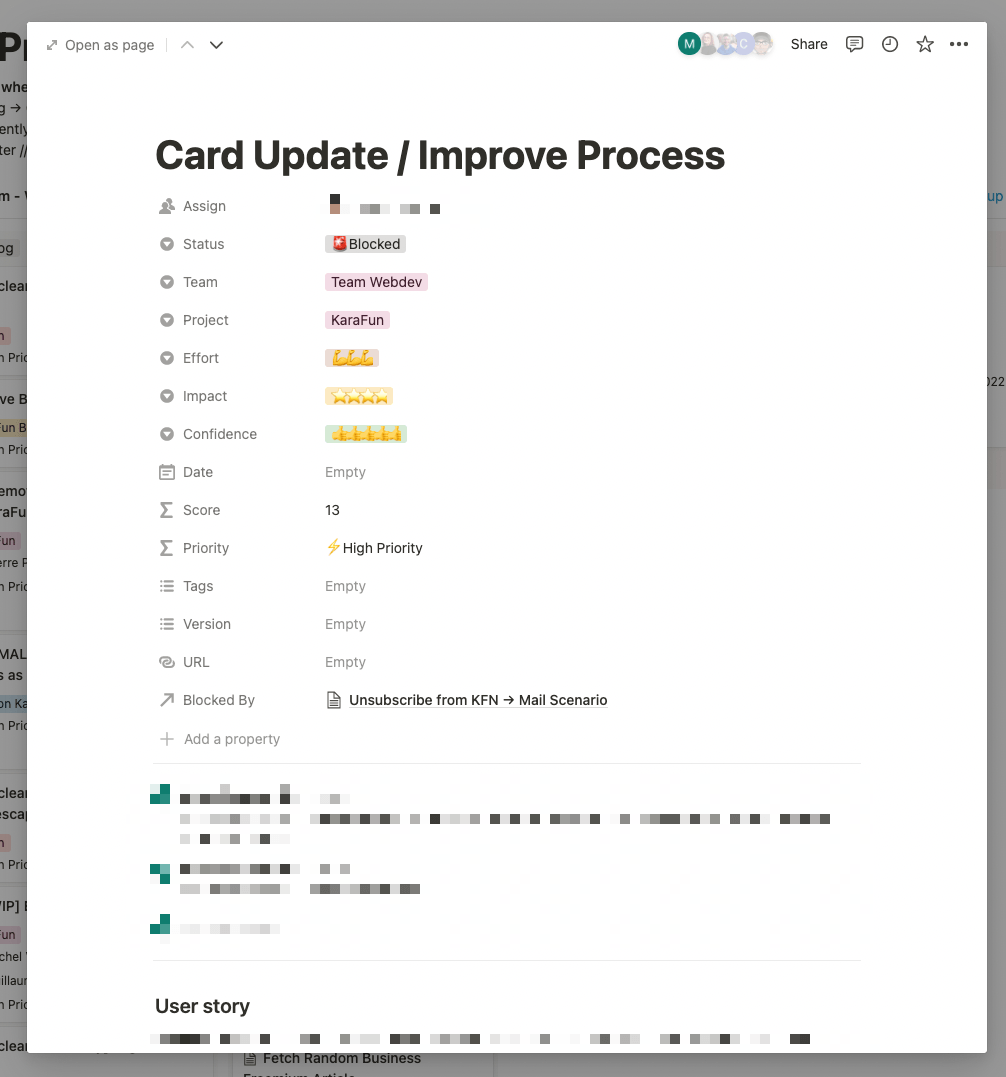 But most importantly, thanks to calculated fields, we can define the level of Impact, Confidence and Effort to get the ICE score. We went ahead with the ICE score to organise our priority levels, but you could use pretty much any formula depending on your organisation.
This is a great way to put method and rationality in organising our backlog.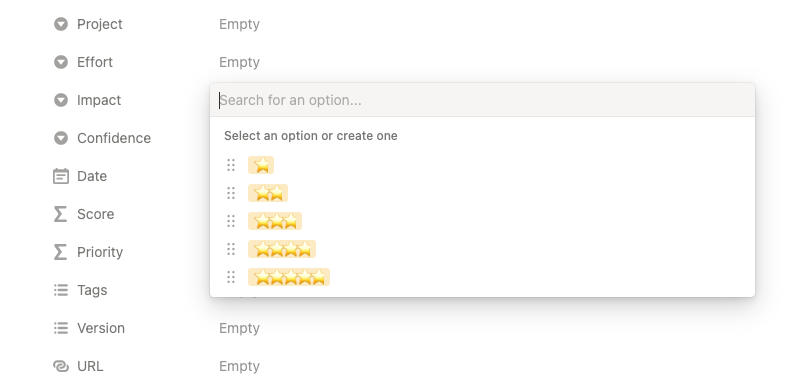 And because we love to share, here's what our formulas look like: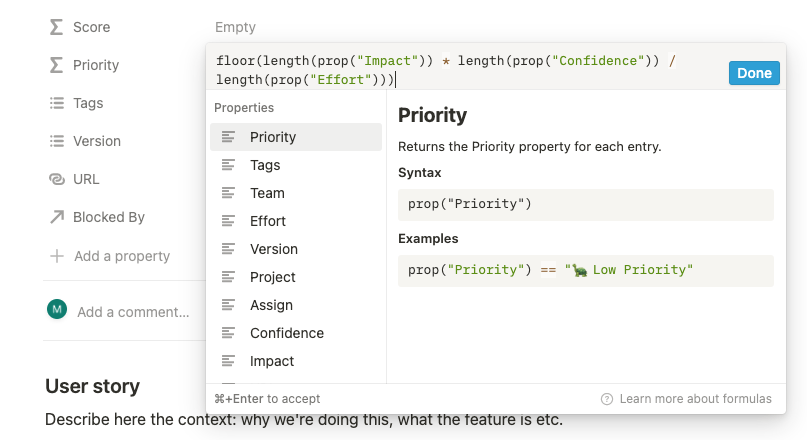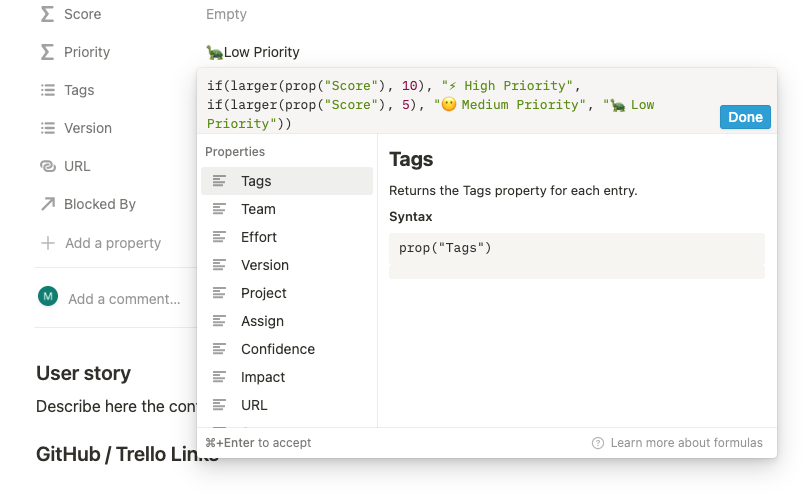 Custom Views
Last but not least, custom views are helping us keep one backlog for many teams and projects. Using advanced filters and sorting options, we are now able to create views for each team, and each project. We can even create a timeline view to see cascading tasks.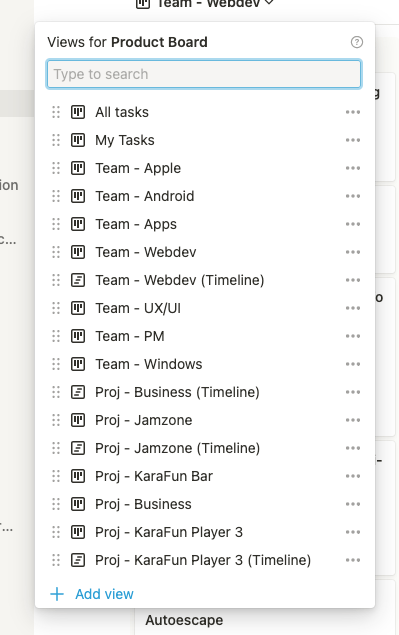 Wrap up
Overall, we're quite happy with this
organization
. There are a few other players out there, Trello or Linear being
good competitors
, but
Notions' flexibility
+ the fact that it also works for documentation, tables etc. makes it
super powerful
!